Mini Mysteries are immersive puzzle adventures for the whole family. All you'll need is a pen, an internet connection...
and your wits

.
︎︎︎
"A really nice thing to do together as a family. Really clever use of screen and paper puzzles."
ELLIE GIBSON
"I absolutely cannot recommend Mini Mysteries enough. Great indoor brain time... Go get yours!"
RUFUS HOUND
STEP 1
All in the box
Each box is full of documents, maps and a cryptic letter from a time-travelling secret agent. What does it all mean?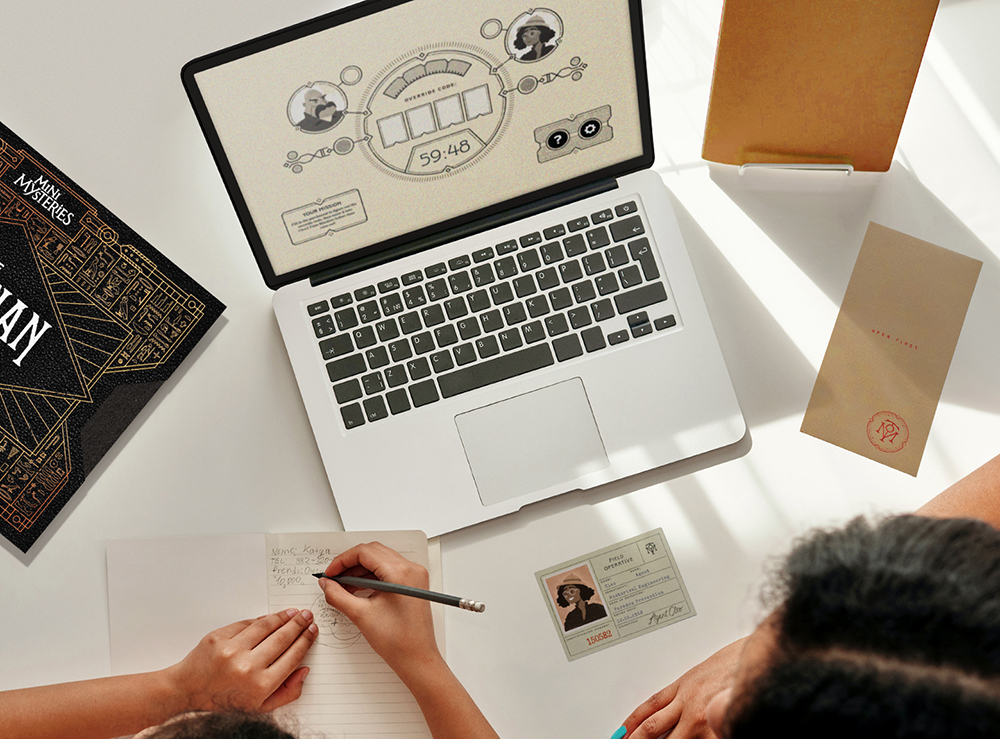 STEP 2
Interact online
Open the letter – it's from an Agent of the Ministry of Time. Connect through your device, and enter an immersive digital world.
STEP 3
Solve the mystery
Play solo, or work together to crack the case. A riotously fun, escape room experience for the whole family.