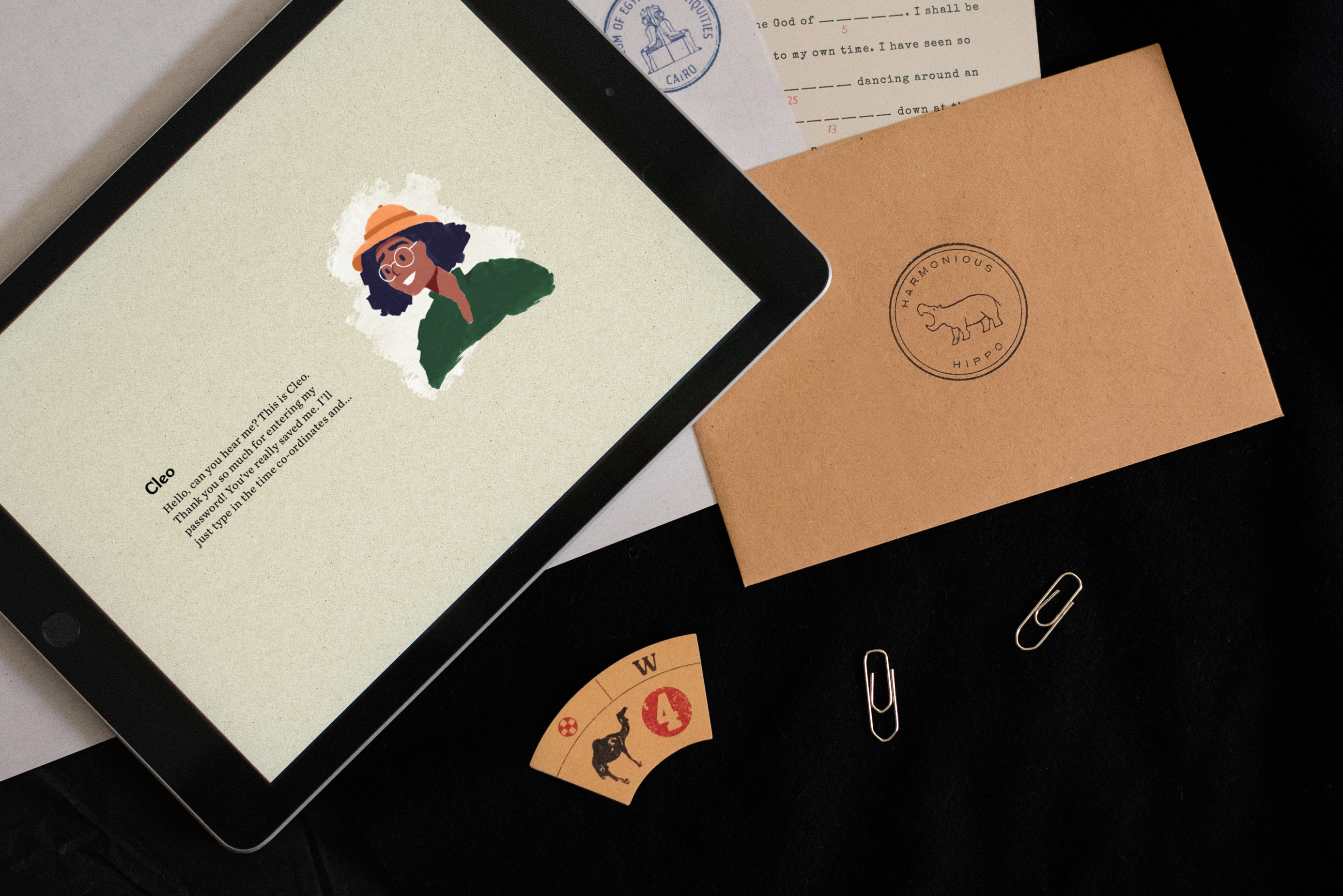 THE EGYPTIAN ENIGMA
An immersive
adventure awaits!
An hour-long escape room challenge in one exciting package, in which YOU must solve the puzzles before the timer runs out! Everything is in the envelope - documents, clues, secrets and traps that you have to navigate to save the day. All you need is an internet connection! A thrilling adventure blending paper and pens with cutting-edge tech.
HOW TO PLAY
Fun for friends
and family alike!
The Egyptian Enigma is all about collaboration and teamwork, putting your heads together to save the day! Use a variety of problem-solving skills. Work with your family and friends. Solve head-scratching challenges in this historical adventure that takes you all the way back to the time of the Pharaohs. Suitable for everyone aged 8 and up!
THE MINISTRY OF TIME
Agents Wanted
Are you of a sharp and enquiring mind? Do you like solving puzzles both ancient and of the distant future? Do you yearn to explore worlds beyond your imagining?
Then the Ministry of Time needs YOU!
We need bright young minds to help us maintain the time-space continuum, and keep a lid on those who would use history for their own nefarious gains. If you want to make Time a better place, consider applying to the MoT, now!
A mysterious package arrives at your door. A time-traveller, trapped in the past. Will you accept the call and discover the truth, before it's too late?
An entire town, sunken underwater, forgotten by history... What secrets lie buried beneath the waves? And what became of the people who lived there?